README.md
Derping Drivers
GUI tool for special Windows driver tasks and signing settings.
---
⚠️ Some features of this tool do not work anymore on modern Windows versions, use at your own risk! ⚠️
---
About
I created this program as a sort of "swiss army knife" of driver testing tasks. It can detect various situations where driver signing requirements by the kernel are altered, like in-place upgrades from an older Windows edition, Test-Signing status and the lesser known (now no longer working) "WHQL Test Mode" 😉
The secret WHQL Test Mode (which allows you to run cross-signed kernel driver binaries) might still be in the Windows kernel to this day, but cross-signing - a mandatory requirement - is now dead for a couple years, so it's no longer an option anyway.
Screenshots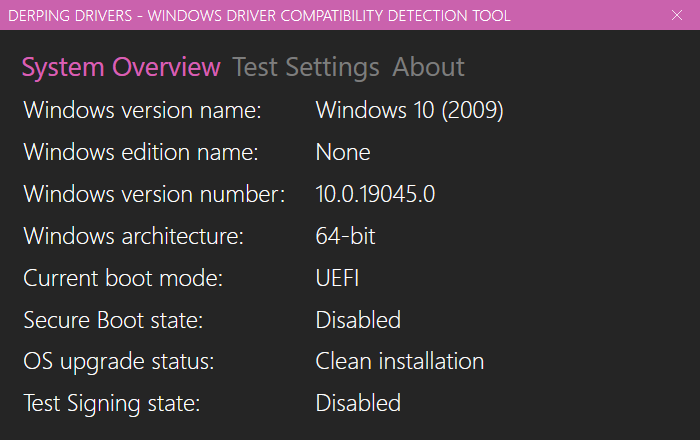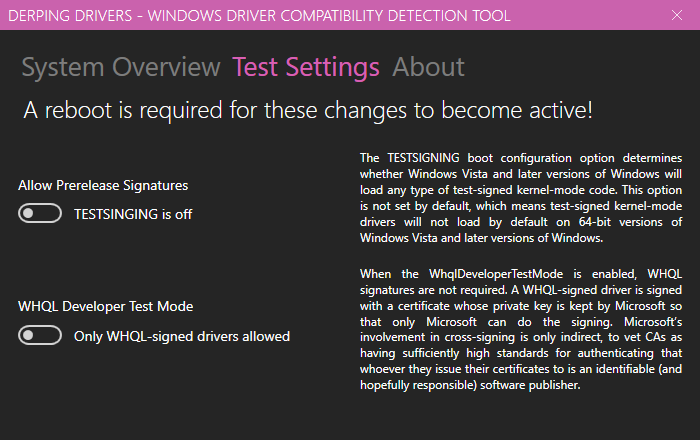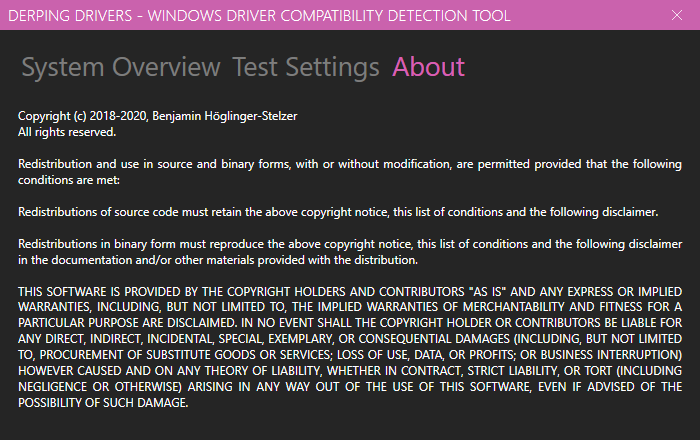 Sources